Connect Radio Group, is a weekly streaming podcast, broadcast television digital talk show about informational News truth, Biblical Inspiring conversation, uncompromising hard hitting content. A unique radio program that disseminates information that is ignored by mainstream media. Radio content from a different perspective that is largely marginalized.
Episodes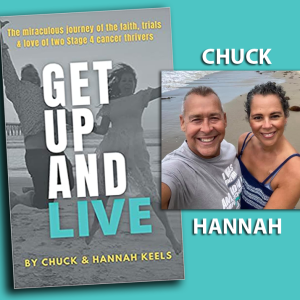 Tuesday Jan 25, 2022
Tuesday Jan 25, 2022
A MIRACULOUS TESTIMONY OF HEALING OF STAGE 4 CANCER
Our special guest on Connect Radio Group, Chuck Keels talks about a real supernatural encounter with Jesus, and how the touch of his hand that healed his body that even confound the doctors.   Hear Hannah Keels, the wife of Chuck Keels testimony who serves selflessly every day to inspire and encourage others while on her personal journey to supernatural healing as she speaks unapologetically about her faith in GOD.
1 Corinthians 1:27- says "But God has chosen the foolish things of the world to put to shame the wise, and God has chosen the weak things of the world to put to shame the things which are mighty;
This powerful interview will help increase your faith in God, because faith comes by hearing and hearing by the word of God, (Romans 10:17). 
Revelations 12:11 - it says, and they overcame him by the blood of the Lamb, and by the word of their testimony; and they loved not their lives unto the death.
It's important in this season that we as believers are sounding the alarm about our faith even when it is under fire, that our God is all powerful, the healer, and we are never defeated!!
This NEW episode on "GET UP AND LIVE a Miraculous Testimony, with Senior Radio Host Lonnie Ratliff and Senior Co-Host Shavonzail Camp  as they interview CHUCK & HANNAH KEELS" Author of their New book "GET UP AND LIVE", about being completely Miraculous healed from stage 4 CANCER.
You can Listen to: CHUCK & HANNAH KEELS on these destination sites below.
Website: www.connectradiogroup.com
Apple Podcast: https://podcasts.apple.com/us/podcast/connect-radio-the-informational-news-truth-network/id1566780811
iHeartRadio:  https://www.iheart.com/podcast/269-connect-radio-the-informat-70587250/
Spotify:  https://open.spotify.com/show/5b5KbYJnH2YTL2wVkuMcoh
Podbean:  https://connectradio.podbean.com/
Amazon Music: https://music.amazon.com/search/connect%20radio%20group?filter=IsLibrary%7Cfalse&sc=none
Google Podcast:
TuneIn Podcast: https://tunein.com/podcasts/Religion--Spirituality-Podcasts/Connect-Radio-Group-p1391709/
Listen Notes Podcast: